Featured Villas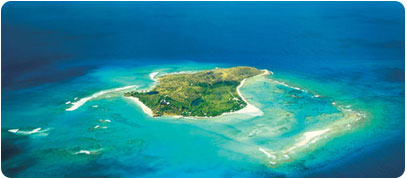 stunning and unspoilt area of the Caribbean. At 74 acres, Necker sits in turquoise waters surrounded by coral reefs and fringed with beautiful white sandy beaches. Necker can become your own private hideaway; away from the stresses and strains of daily life
Finding the Right Vacation Home
A Vacation Rental is more than just a home for a short break. This is a place where your family will be spending lots of quality time together, enjoying beaches, skiing, family reunions, weddings, or getting away for the holidays. There is always such a short time for family to be able to relax together these days. With the demands of work and careers, families juggle so many responsibilities. That is why it's so important for you to be able to find the right private home rental that would work for your group. Do you travel with pets? Do you travel with small children? Are your parents coming and do they have special needs, such as needing elevators or need handicap accessible facilities? These are all factors in what goes into planning your vacations and we know this. That's why we take the time to help with the research, our offices are dedicated to making sure that if you need something to be a feature of that home that we do our best to find it.
Choosing a Location
When you are traveling, you need to make sure you take the time to research every element of the location you want to visit. Is it close to shopping? Are there hospitals nearby? Does the area offer nighttime activities? What is the Best time to travel? Is there a time that my destination would be more affordable? Do I need a passport? Do I need an vaccinations? These are all questions that you may have. Be sure that when traveling you realize that every factor can affect your trip.
When traveling to Europe, Caribbean, South America, Oceana, South Africa, the Middle East, and if traveling to the US from abroad, that you should always bring a passport, two forms of identification, and an emergency contact. When traveling to these countries also remember weather is a factor. In the Caribbean for Instance, the weather from July – November can be rainy and sometimes stormy. Some owners may not allow for refunds and will give you notice on their contracts that you are traveling at your own risk. This means you must always take out travelers insurance. We recommend anyone who is traveling to not take any chances with their trips. Travelers insurance makes it possible for you to protect yourself and your family in times of crisis, plane delays, or weather related incidents. It also gives you protection just in case you cannot travel for some unforeseen reason.
Some Places to Explore
There are some amazing places that may not have crossed your mind to venture to. We highly recommend South Africa, places like Plettenberg Bay are a beachfront destination for those seeking a family fun filled vacation. If you have always wanted to Visit Australia, try Port Douglas and Trinity Beach or venture to Sydney for a little night life. If you want the Caribbean that maybe Barbados, St. Martin, Dominican Republic, Turks & Caicos, Bahamas, St. Barths, or the US and British Virgin Islands. We highly recommend Puerto Rico as well as Rincon has become one of the top spots for quiet beachfront activities.
If you are looking for nightlife and great cities to venture to, we always recommend trying Paris France, London England, Miami Florida, Barcelona Spain, Galway Ireland, Sydney Australia, Cape Town South Africa, Mykonos Greece, Lake Como Italy, Fort Lauderdale Florida, Buzios Brazil, Cabo Mexico, Kauai Hawaii or you can give any number of great destinations by clicking through our site. You can even get married in various locations, including an Irish Castle, England Countryside, or a Villa in Scotland. No matter where your holidays take you, chose one of our amazing holiday rentals to make the vacation just perfect.
AS SEEN ON