Soleil
Location Beds Baths Sleeps Nightly Low Nightly High Nightly Peak
Tobago 5 4 10 $750 9001,250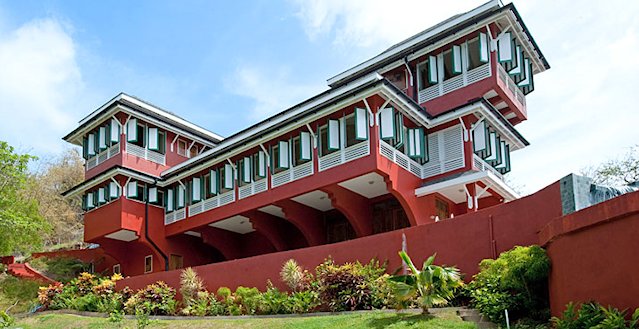 Soleil is a truly impressive 5-bedroom Tobago vacation rental villa. Regally located on a hillside in beautiful Arnos Vale, the turquoise waters of the Caribbean Sea practically on the doorstep, this magical "house of a thousand windows" has a subtly soothing Japanese ambience and a decor perfectly suited to the environment.
About Trinidad & Tobago
Trinidad & Tobago vacation rentals are some of the most beautiful and affordable in the Caribbean. With Areas such as Canoe Bay with its long Castara Beach, and Englishman's Bay where travelers gather to collect the abundance of seashells and dive into the warm and inviting waters. Tropical Foliage with the mountains in the background, these beaches and the local cuisine and lots of great things to discover, make Trinidad & Tobago one of the place to put on your bucket list.

My favorite of course is Bombshell Bay in Trinidad which offers lovely and glowing beaches. There are an abundance of rentals, such as yacht and jet ski, learn to surf and more.