Costa Tesoro Mansion
Location Beds Baths Sleeps Weekly Low Weekly High Weekly Peak
Roatan 6 7 12-14 $18,000 $25,000 $30,000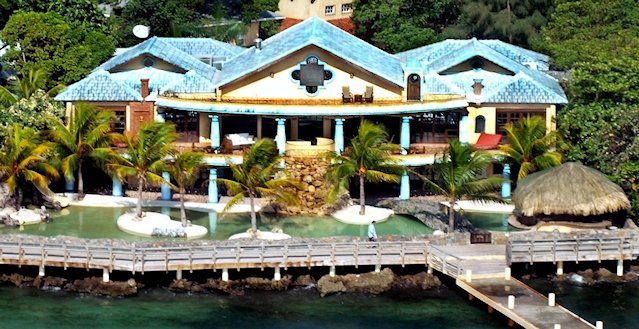 Located on one of the world's top ten beached, West Bay Beach on Roatan Island, this 8,000 square foot mansion sits majestically on Key Point – an old pirate haven – and is located on the waterfront, just steps to the beach.
.
About Honduras
Honduras Bay of Islands is making waves as the newest and hottest destination South of the Boarder. With its welcoming population of retired citizens from all over the world and people just looking to relocate to a tropical and warm country, it makes for the perfect vacation spot. No where right now is it easier and more family friendly than in Honduras and when you visit you'll immediately feel like part of an ever-growing family.

Our homes are located in Roatan, Bay of Islands, where most are now making their second homes or permanent residences. We have mansions and villas, as well as beachfront estates that are included in our selection. You'll find flights easy on Continental Airlines or Delta Airlines right into Roatan, or you can chose to fly into the mainland and take a boat for fun.

Known for its wonderful beaches, amazing snorkeling and Stellar Nightlife, Roatan is great for anyone looking for a great time.